Revolutionary Activism in the 1950s & 60s. Volume 1, Canada 1955-1965.
---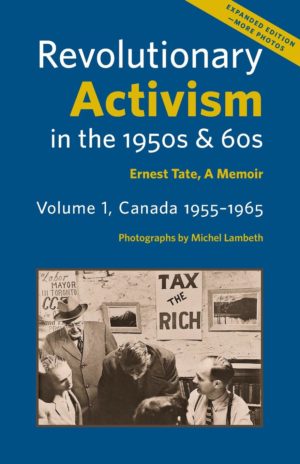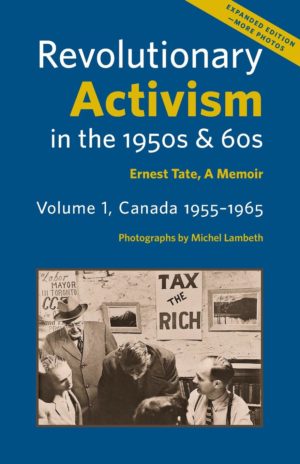 Ernest Tate's memoir is an important contribution to the history of the left in Britain and Canada during a unique period. It's a political life of Ernest tate's life as a socialist during the fifteen year period from 1955 to 1970. In volume one, he tells us about his arrival from Toronto in 1955 as a working-class immigrant from Northern Ireland and about how he quickly became engaged in radical politics.
"With his dry sense of humour and a perfect grasp of the psychology of his subjects, reading Ernie Tate delivers the pleasures that will never be found in fiction, especially in a period of history when the novelist is trained in places like the University of Iowa workshop to focus on personal and family matters." – Louis Proyect, New York writer and film critic in Counterpunch.