The dynamic of revolution in South Africa
---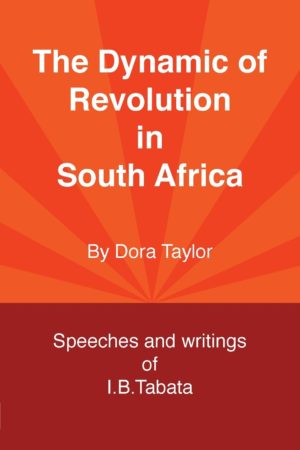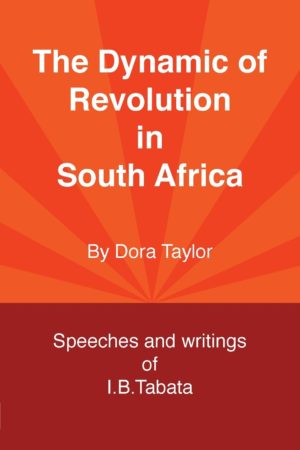 This collection of writings and speeches by Marxist I.B. Tabata, covers a period of 30 years from the 1940s. Tabata was a founder member of the Unity Movement of South Africa. He contrasts in his writings the programme and methods of that organization with those of the ANC. This book is essential reading for those wishing to understand the history of the liberation struggle in South Africa. Tabata's writings and speeches presented a powerful challenge to the ideology of apartheid over a crucial period in South Africa's history.
The book is edited by Dora Taylor, Tabata's political colleague.
Description
Published 2014 by Resistance Books, London.
Paperback, 224 pages.
ISBN: 978-0-902869-38-7