Resistance Books is the publishing arm of Socialist Resistance. We publish books independently, and also jointly with Merlin Press (London) and the International Institute for Research and Education (Amsterdam).
---
Out this Autumn
CRITIQUE OF MODERN BARBARISM
Essays on fascism, anti-Semitism and the use of history
By Enzo Traverso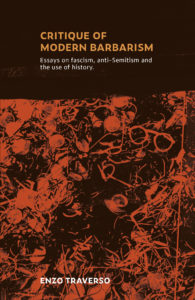 Pub.  International Institute for Research and Education
RRP: £17, €20, $24
In this new collection of essays, Enzo Traverso examines the relationships between anti-Semitism, modernity and the Holocaust. Traverso analyses multiple dimensions of the destruction of the European Jews, debates over the historical memory and left-wing debates on the nature of anti-Semitism.
Inspired by the critical theory of the Frankfurt School and the heterodox Marxism of a thinker like Walter Benjamin, Traverso argues that after Auschwitz,  critical thought needs to reconsider the notion of progress as such.
Enzo Traverso is the Susan and Barton Winokur Professor in the Humanities at Cornell University. His publications include more than then authored and edited books and are widely translated. His recent books include: The New Faces of Fascism, Populism and the Far Right, Verso, 2019; Left-Wing Melancholia: Marxism, History, and Memory, Columbia University Press, 2017, The End of Jewish Modernity, Pluto Press, 2016; Fire and Blood: The European Civil War, 1914–1945, Verso, 2016; The Origins of Nazi Violence, New Press, 2003.
"The essays and book chapters collected in this remarkable volume represent a watershed in the history of Marxist critical thinking. For the first time, a comprehensive reflection of the historical meaning of Auschwitz as a "civilisational break" is developed, from a Marxist viewpoint which critically analyses the limitations, and sometimes blindness, of most Marxist writings on the Holocaust. In our days, when post-fascist or neo-fascist regimes are in spectacular rise on a planetarian scale, this book is not only timely: it is an indispensable intellectual tool for the resistance against Barbarism."- Michael Löwy
---
Out this Autumn
MEMOIRS OF A CRITICAL COMMUNIST
Towards a history of the Fourth International
by Livio Maitan,

Preface by Daniel Bensaid
Translated by Gregor Benton
Edited with an introduction by Penelope Duggan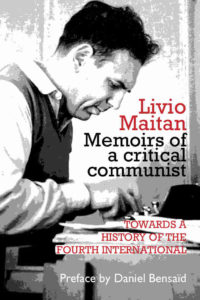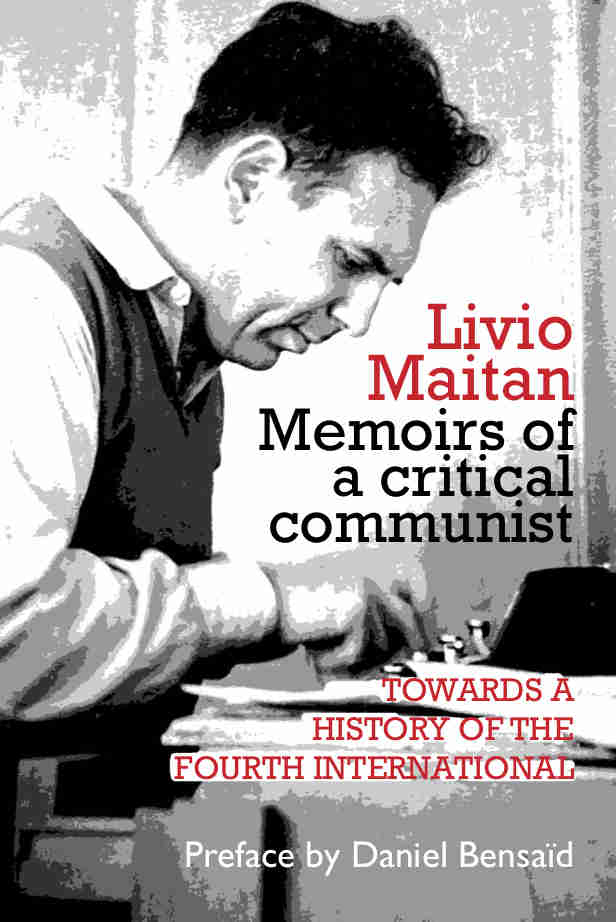 Pub. Resistance Books, the IIRE and Merlin Press; RRP: £20
Gregor Benton writes:
Livio Maitan helped inspire the growth of Italian Trotskyism. There was also a wave of Maoism in the 1960s and a debate ensued, to which Livio contributed his book on China, Party, Army, and Masses. I was deeply influenced by it, and I translated it for New Left Books. The book combined criticism of the Chinese Revolution with support. From it, I learned how to write engaged scholarship.
Livio could have shone at a leading university had he wanted, but instead he spent most of his life working on a shoestring. In 2002, he wrote this history of the Fourth International to go alongside his autobiography.
Translating this new book was a bittersweet experience. Through it, I was able to relive chapter by chapter my wild political youth and my middle age. Livio Maitan's spirit lifts this story from a catalogue of false starts into a chronicle of heroism and optimism. He died before Black Lives Matter, Me Too, Corbynism, Gilets Jaunes, Extinction Rebellion  and other new struggles, but he paved the way for them.
This book shows the road to socialism remains open.
---
Out now
FACING THE APOCALYPSE
Arguments for eco socialism
By Alan Thornett

£15 (RRP £17, €20, $24)
Pub. Resistance Books & IIRE
Click here to order the book
We are facing a multifaceted threat to life the planet. From a defence of the remarkable ecological content of classical Marxism – lost during the 20th century to the rise of productivism – the book is an appeal to the socialist left to take the ecological crisis far more seriously. Thornett engages directly with major debates such as the rising human population and carbon pricing that remain unresolved on the socialist left. His approach is to promote a transitional approach, distinct from both those that think capitalism will find a solution and those who think revolutionary propaganda is enough. He argues that defending the planet against this crisis today requires broadest possible movement of those – the 99 per cent – who are victims of it.
---
Out now
DECOLONIAL COMMUNISM, DEMOCRACY & THE COMMONS
By Catherine Samary
Contributions from Samuel Farber, Silvia Federici, Franck Gaudichaud, Zagorska Golubović, Ernest Mandel, Goran Marković, Svetozar Stojanović and Raquel Varela.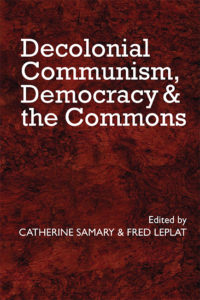 RRP £15.99; Pub. Resistance Books and Merlin Press
Click

here

to order the book
How far did the Bolcheviks introduce a 'decolonial communism',  later destroyed by Stalin's 'socialism in one country'? Did the Tito-Stalin break in 1948 and the other revolutions transform these objectives? How far did the struggles and debates in the Yugoslavia of 'market socialism' in the mid 1960s follow a path towards democracy and the commons?
The contributors in this book review past and present experiences and Catherine Samary reconsiders the debates in the light of current  emancipatory thinking and movements.
---
HUGO BLANCO – a revolutionary for life
by Derek Wall

Published by Resistance Books and Merlin Press
£12; 150 pages. Click here to order the book
This engaging biography tells the story of one of Latin America's most important revolutionary leaders. Hugo Blanco led a successful uprising for land rights in Peru in the 1960s. Praised by Che Guevara, remarkably Hugo is still politically active and militant in 2018. A Marxist in the 1960s, Hugo's life charts a whole history of the Latin American left. He escaped the Chile coup of 1973, promoted indigenous struggles across the continent and met up with Zapatistas in the 1990s. Today Hugo is one of the world's most prominent ecosocialist leaders, who argues that the most important task on the left is to fight climate change by transcending capitalism.
This is book that draws practical political lessons about how we change the world so humanity and the rest of nature has a future. It is equally an account of a dramatic revolutionary life, exile, prison and numerous brushes with death are all described.
"Derek Wall has written an extraordinary book about an extraordinary life filled with political lessons for today. Hugo Blanco has been an active participant in the movements of workers, peasants and indigenous communities in Peru and throughout Latin America for over fifty years." Warren Montag
---
WE THE INDIANS – The indigenous peoples of Peru and the struggle for land
By Hugo Blanco, with an introduction by Eduardo Galeano
Foreword by Norma Giarracca

Published by Resistance Books, Merlin Press and the IIRE
Click here to order the book

The story of indigenous peoples in Peru, and struggles for land reform and change from the 1950s and 1960s.
Hugo Blanco is a historic leader of the Peruvian campesino struggle and a key figure in the huge insurrections of the rural dispossessed. He was a key protagonist in the stories he shares in vivid but direct language. At the same time he gives voice to those who fought alongside him, while always advocating a respectful relationship with Pachamama (Mother Earth).
A red thread runs through these beautiful, scattered reflections, polemical interventions, autobiographical vignettes, and letters – Hugo Blanco's unwavering stand with the oppressed, and belief in their capacity for self-emancipation. Jailed, exiled, tortured, his spirit of sedition never seems to wane. From student militancy, to factory organizing, to mobilizing with the landless, Blanco's first political decades in Peru and Argentina set on course a long life of resolute antagonism to the tyranny of capital across several continents. – Jeffery R. Webber, author of The Last Day of Oppression, and the First Day of the Same: The Politics and Economics of the New Latin American Left Hugo Blanco is an inspiration.
---
CONTACT:
Email: info@resistancebooks.org
Post: Resistance Books, PO Box 62732, London, SW2 9GQ